One River Place
One River Place, Wilmington, DE 19801
Built on the banks of the Christiana River in Wilmington, Delaware, One River Place is an award winning building designed by renowned local architects, Tevebaugh and Associates.  Constructed in 2004 as a Build to Suit for AAA Mid Atlantic, One River is 100% leased to AAA as its national headquarters and also boasts a small retail outlet for its members.
Size:  157,000 SF
Floors:  6
Year Built: 2004
Leasing Representatives:
The Commonwealth Group
Property Manager:
The Commonwealth Group
Kevin Quinn
Email
302.472.7200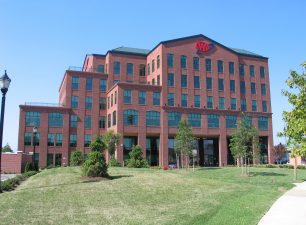 AAA - National Headquarters
Close to Retail, Eateries and More!
Amenities:
Commanding presence on the Wilmington Riverfront
Numerous eateries and entertainment options along the Wilmington Riverfront
Walking distance to 3 new hotels
Frawley Stadium
Close proximity and easy access to I-95 and Route 13
On-site state of the art cafeteria
On-site parking
Tenants: