About Us
The Commonwealth Group, LLC and its associated entities have been actively engaged in real estate development, leasing and management services since 1973.  After a number of years in the mining and oil and gas industries, our founder and CEO, Brock J. Vinton, launched Commonwealth Management Corporation in order to carry out the management duties of various local real estate portfolios. Today, The Commonwealth Group has grown into a fully integrated real estate company with projects throughout the Mid Atlantic and Colorado. To date, The Commonwealth Group is responsible for the development, construction and management of over one billion dollars worth of commercial, industrial and residential real estate, mining, mineral rights and oil/gas ventures.
Our company balances its entrepreneurial spirit against calculated risk mitigation resulting in a track record of substantial above average returns for our partners.   Our management teams 110+ years of combined experience in numerous business ventures and multiple real estate sectors allows us to assess and capitalize on opportunities pertaining to the development and repositioning of commercial, industrial or residential real estate.  In addition, our in-house asset management team brings a combined total of over seventy years of experience in all aspects of property management and building maintenance. Every superintendent is on call twenty-four (24) hours a day and cross trained on every building in the portfolio, oriented on the tenants and building systems of the properties that we manage, allowing us to respond to any issue or tenant critical need in a quick, efficient and professional manner at all times, under any circumstances.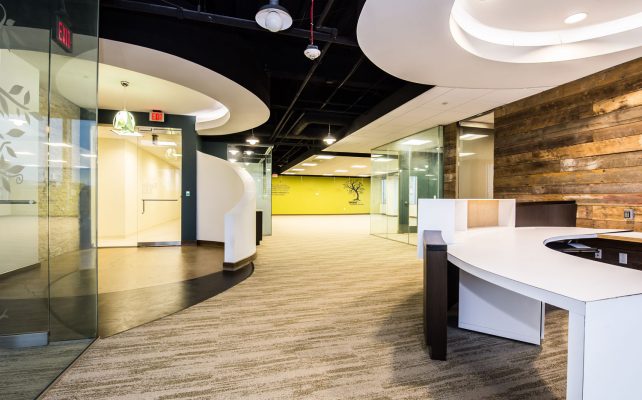 Throughout The Commonwealth Group's history, we have partnered with or provided services for hundreds of companies including American Express, DuPont, Computer Science Corporation, Applied Extrusion Technologies, Dade Behring, Wesley College, Christiana Care, Chester County Hospital, Penn Hospital, Discover Card, AIG, Amtrak, Alstom, McCarter and English, Deloitte and the State of Delaware. Under the joint venture of Commonwealth-Emory Hill, we are responsible for the development, leasing and management of The New Castle Corporate Commons and Omega Professional Center. As industrial developers, we were the lead entity responsible for the Riveredge Industrial Park along with numerous other individual projects. Currently, our property management staff is responsible for the leasing and management of 1.3 million square feet of office, warehouse and multifamily properties.
While our past includes a number of third-party development and management experiences, it is our core business approach as an owner/manager that makes us a competitive company. Our property management team works closely with our owners and has established an environment where the bottom line is closely monitored and each building is meticulously cared for. We are constantly re-evaluating business practices, contracts and  expenses looking for ways to improve each assets bottom line. Education in management practices is ongoing and constant through affiliations such as the Institute of Real Estate Management, IFMA, CIRC, the Zell Institute of Real Estate of the University of Pennsylvania, as well as the Board of Realtors, Chamber of Commerce and the Better Business Bureau.