Management Team
Commonwealth Group – Key Personnel
Brock J. Vinton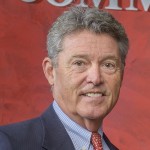 Brock J. Vinton, serves as President and CEO of The Commonwealth Group LLC.  Mr. Vinton graduated from the University of South Carolina in 1970 with a B.S. in Banking, Finance and Real Estate. After serving as an officer in the United States Navy, Mr. Vinton founded the Commonwealth Management Corporation, which merged into The Commonwealth Group, Ltd. Over the past three decades Mr. Vinton has been actively involved as principal or General Partner in the development, sale, financing, leasing and management of over 5 million square feet of office, industrial, and residential space valued in excess of $500 million. Mr. Vinton is, or has been a member of the board of directors of several corporations and non-profit agencies including The Nature Conservancy, Universata, Delaware Art Museum, Delaware Police Chief Association, Committee of 100 and the Delaware Chamber of Commerce.
Donald S. Robitzer, Jr.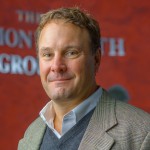 Donald S. Robitzer, Jr. serves as Vice President and the Chief Operating Officer for The Commonwealth Group, LLC. Don graduated from Ithaca College in 1991 with a Bachelor of Science degree in Business, Management and Marketing. Before coming to the Commonwealth Group, Mr. Robitzer spent nine years managing his family business in Reading, Pennsylvania, overseeing all aspects of the business management, including Operations, Marketing and Business Development. He is responsible for overseeing the acquisition, approval and construction of new projects in the Commonwealth pipeline. To date, he is responsible for the successful completion of ten development projects totaling approximately 802,616 square feet as well as $80MM+ in residential real estate sales. Before moving to the development side of the company, he was responsible for the leasing and management of 1.7 million square feet of commercial, industrial and residential properties that comprise the Commonwealth Group's real estate portfolio. Mr. Robitzer is a member of the Urban Land Institute, Committee of 100, Kennett Economic Development Committee, New Castle County Chamber of Commerce Economic Development Committee and sits on the boards of the Wilmington Renaissance Corporation, Commercial Industrial Realty Council (President), Claymont Renaissance Development Corporation (Vice President) and the State Committee of Ducks Unlimited.
Timothy L. Jones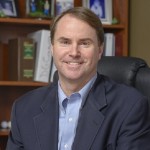 Timothy L. Jones, Esq. serves as Vice President and General Counsel for The Commonwealth Group, LLC.  Mr. Jones' experience in real estate transactions, litigation and land use law uniquely qualifies him to provide counsel to Commonwealth in its development and management activities.  In addition to being a partner with  Commonwealth, Mr. Jones is a partner in Montchanin Builders, LLC, a mid-Atlantic residential and commercial construction company.  Prior to joining Commonwealth, Mr. Jones was an associate with a Pennsylvania law firm where he specialized in all facets of real estate law practice.  His clients included many residential and commercial developers.  Mr. Jones earned his J.D.  from Widener University School of Law, and a BA in English from Lynchburg College.  Mr. Jones is a member of the Delaware Association of Realtors and the Commercial Realty Industrial Council and sits on the Boards of Brandywine Chapter of Ducks Unlimited and the Cheshire Hunt Conservancy.
Kyle Holmbeck
Kyle Holmbeck serves as Chief Financial Officer for the Commonwealth Group, LLC. Kyles vast real estate finance and accounting experience ranges from transformative process and system implementations and financial leadership for several real estate start-ups to establishing the construction finance department for a large regional publicly traded REIT that completed over $500 million in construction and development during Kyle's tenure. In prior CFO and Controller roles Kyle was uniquely involved in the accounting, finance, and operational aspects of the organizations across development, construction, property management, acquisitions, and investor relations. With that depth of experience and as CFO at Commonwealth, Kyle leads the accounting team in delivering financial reporting, accounting, tax, investor, and finance related services as well as budgeting, forecasting and development and construction cost reporting. Kyle graduated with a Bachelor of Arts in Economics from the University of Pennsylvania and received his MBA with a concentration in Finance from the University of Pittsburgh Joseph M. Katz School of Business.
Kevin M. Quinn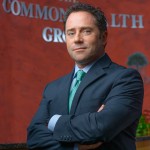 Kevin M. Quinn serves as Director of Leasing and Management for The Commonwealth Group, LLC.  Kevin manages and leases all of The Commonwealth Groups assets which currently includes more than 1,300,000 sq ft of office, industrial, retail and multi-family. Kevin attended the University of Delaware.  He has more than 20 years of experience in all aspects of commercial real estate, including acquisition, financing,  construction oversight of dozens of tenant improvement projects, leasing of more than 500,000 sq ft of office and industrial space, development and historic redevelopment.  Kevin started his career with Moss & Company, a commercial and multifamily development firm in Los Angeles,  where he managed all of their holdings in greater Los Angeles County. He returned to his home state of Delaware in 1995 to raise his family.  Kevin has managed 10's of  millions of square feet of commercial, industrial and multifamily property in DE, MD, PA, NJ and CA.  His clients vary from small development firms, large private equity firms, and publicly traded institutional investment companies.  Kevin is a member of the Committee of 100, The Commercial Industrial Real Estate Council, The New Castle County Board of Realtors and is on the board of several park and maintenance associations.