Our Clients
The Commonwealth Group prides itself on being a client oriented business, looking to accommodate, understand and manage the needs of our customers and their services. Throughout The Commonwealth Group's history, we have partnered with or provided services for hundreds of companies including American Express, DuPont, Computer Science Corporation, Applied Extrusion Technologies, Dade Behring, Wesley College, Christiana Care, Chester County Hospital, Penn Hospital, Discover Card, AIG, Amtrak, Alstom, McCarter and English, Deloitte and the State of Delaware.
We are proud to support businesses in and around the tri-state area as well as our newest business ventures in the Mid-West.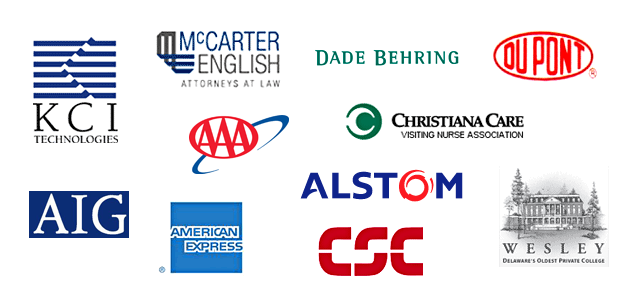 ** Add images of Penn Health, Amtrak to logo.